Sensitive Environmental Work
Mining Exploration Support
Committed to safe work sites
Complex Project Logistics
First LEED certified General Contractor outside BC's Lower Mainland
Scope of the project was adding 11,500 sq ft of new facility in addition to an inside / outside renovation of 21,000 sq ft of existing building.  The final result was a most impressive modernized dealership that was completed 30 days ahead of schedule and on budget.
Terrace Totem Ford Sales
Group Leadership & History
The Progressive Ventures Group of companies is owned by Darcy McKeown.
It began with Darcy's grandfather in the 1950s, where he started and operated a building supplies store in Terrace BC. Later, his father created Progressive Ventures Construction and invested in commercial land in 1972. Darcy grew up in the family business and took it over formally as the president in 2008.  He has since then grown and diversified the business into the following divisions that support and meet the needs of the expanding construction industry and economy of the Northwest.
Progressive Ventures Trucking is a heavy trucking company based in Terrace. Ready to assist in transportation with lowbeds, step decks, dump trucks, and a Hot Shot Service.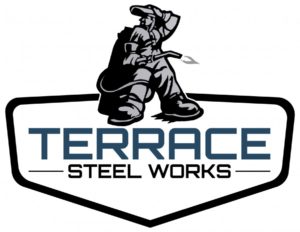 A full service and CWB certified welding, fabricating, and machining shop based in Terrace. With 2.5 acres of laydown space and 7,000 sf shop, we stock large supply of materials for bulk and custom steel sales.
Robinson Aggregates gravel pit operation is a jointly owned partnership of the Haisla Nation and Progressive Ventures. The natural material in the mine is large cobble with sand from which produces a wide range of aggregate materials for delivery. For more information please contact Hatha Callis.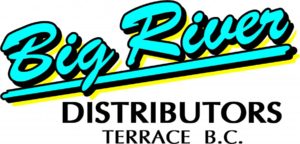 Big River Distributors is a regional freight forwarding and cross docking company located on River Drive, Thornhill BC. They have a 13,000 square foot warehouse, fleet of tractors and van trailers to meet the needs of their clients. For more information please contact Juliana Angelo.

Progressive Ventures Real Estate is a division of our business that holds, develops, sells, and leases properties. As well as, manage development projects for 3rd parties. All our holdings of industrial and commercial properties are in Terrace BC and local area. For more information please contact Hatha Callis.