Sensitive Environmental Work
Mining Exploration Support
Committed to safe work sites
Complex Project Logistics
First LEED certified General Contractor outside BC's Lower Mainland
The work was conducted in an efficient and timely manner, and the project was completed on schedule and within budget.  This project was very successful due to the open communication and team approach by all parties involved.  It was also completed in a sensitive manner, minimizing interruptions to the daily operations of the staff.
Project Coordinator, Workers' Compensation Board
Client: United Rentals of Canada
Design: Progressive Ventures
Project Description:  We were approached by United Rentals with a request for a new, state of the art branch location to service the industrial boom approaching Northwestern BC.  They required a building with a show room and a shop that was situated on 1 to 2 acres of land.  We had the perfect building for them but not the land.  We purchased the adjacent property, logged all the trees, cleared and grubbed it, placed 600 loads of fill, and fenced the complete compound.  We also did a complete overhaul of the building to match their vision of a thriving, northern hub.
United Rentals Warehouse Before Renovations (Formerly DHL / Loomis Building):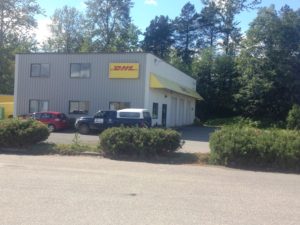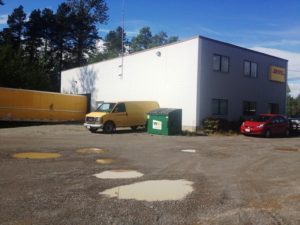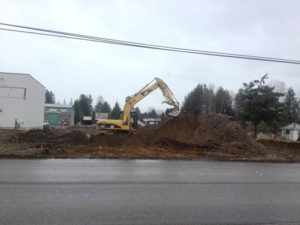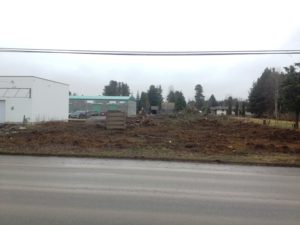 After Tenant Improvements: