Sensitive Environmental Work
Mining Exploration Support
Committed to safe work sites
Complex Project Logistics
First LEED certified General Contractor outside BC's Lower Mainland
Muks Kum Ol Housing Society has worked with Progressive Ventures with Design Build  and Major Renovation Projects over the past 20 years. Every Project was a smooth, professional process.
Executive Director
Client: United Rentals of Canada
Design: Progressive Ventures
Project Description:  We were approached by United Rentals with a request for a new, state of the art branch location to service the industrial boom approaching Northwestern BC.  They required a building with a show room and a shop that was situated on 1 to 2 acres of land.  We had the perfect building for them but not the land.  We purchased the adjacent property, logged all the trees, cleared and grubbed it, placed 600 loads of fill, and fenced the complete compound.  We also did a complete overhaul of the building to match their vision of a thriving, northern hub.
United Rentals Warehouse Before Renovations (Formerly DHL / Loomis Building):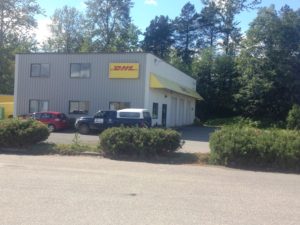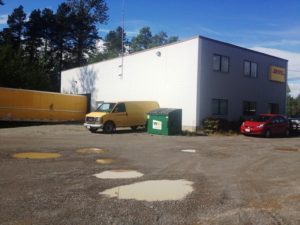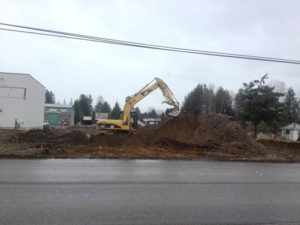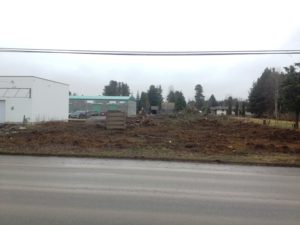 After Tenant Improvements: