Sensitive Environmental Work
Mining Exploration Support
Committed to safe work sites
Complex Project Logistics
First LEED certified General Contractor outside BC's Lower Mainland
Kitamaat Village Senior Citizens' Housing Complex
I worked with PVL on a project retrofitting two three storey apartment buildings containing 44 suites. The retrofit involved stripping the buildings down to the framing and completely refinishing. PVL came to this project at a difficult time after it had been abandoned part way through and left in disarray. By being well organized and efficient PVL was able to get the project moving again for a reasonable cost and within a fairly short time frame.
MAIBC Boni Maddison
Client: Kitamaat Village Council
Architect: Gerry Blonski Architect  
Project: 8,100 square feet building constructed from prefabricated modular units. This was a design-build project where Progressive Ventures and Shelter Industries of Aldergrove teamed up to provide Kitamaat Village Council with a seniors complex that has 8 senior suites, an assembly area and meeting room, and a separate caretaker suite above.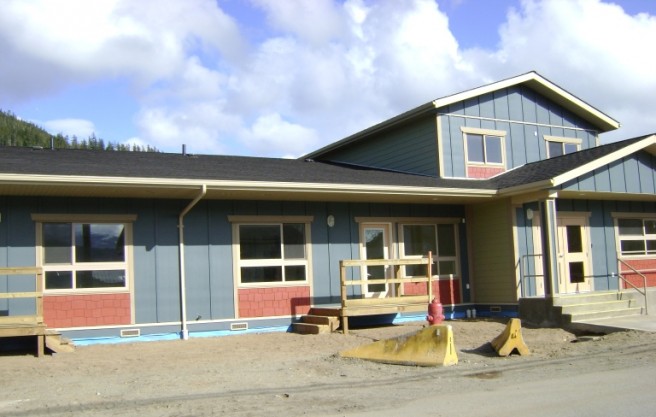 9-Plex Senior Citizens Housing