Sensitive Environmental Work
Mining Exploration Support
Committed to safe work sites
Complex Project Logistics
First LEED certified General Contractor outside BC's Lower Mainland
Greig Avenue Reconstruction
The work was conducted in an efficient and timely manner, and the project was completed on schedule and within budget.  This project was very successful due to the open communication and team approach by all parties involved.  It was also completed in a sensitive manner, minimizing interruptions to the daily operations of the staff.
Project Coordinator, Workers' Compensation Board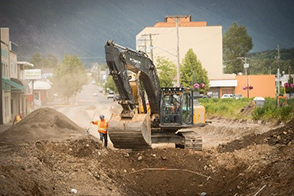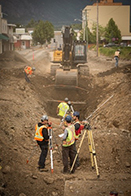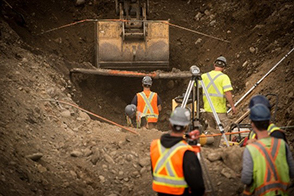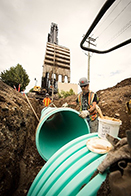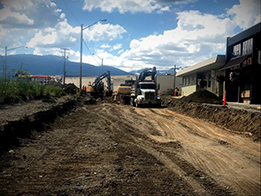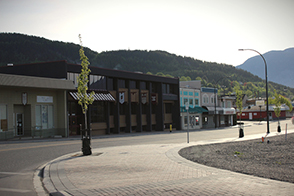 Client: City of Terrace
Project Details: Road reconstruction, including excavation, installation of sub-base and base gravels, water main replacement, drainage main replacement installation, sanitary main replacement, preparation for roadway paving, concrete curbing, paver stone sidewalk, roadway lighting, Telus and Hydro works and other related works on Greig Avenue between Emerson Street and Kalum Street.