Sensitive Environmental Work
Mining Exploration Support
Committed to safe work sites
Complex Project Logistics
First LEED certified General Contractor outside BC's Lower Mainland
Kitamaat Village Senior Citizens' Housing Complex
The work was conducted in an efficient and timely manner, and the project was completed on schedule and within budget.  This project was very successful due to the open communication and team approach by all parties involved.  It was also completed in a sensitive manner, minimizing interruptions to the daily operations of the staff.
Project Coordinator, Workers' Compensation Board
Client: Kitamaat Village Council
Architect: Gerry Blonski Architect  
Project: 8,100 square feet building constructed from prefabricated modular units. This was a design-build project where Progressive Ventures and Shelter Industries of Aldergrove teamed up to provide Kitamaat Village Council with a seniors complex that has 8 senior suites, an assembly area and meeting room, and a separate caretaker suite above.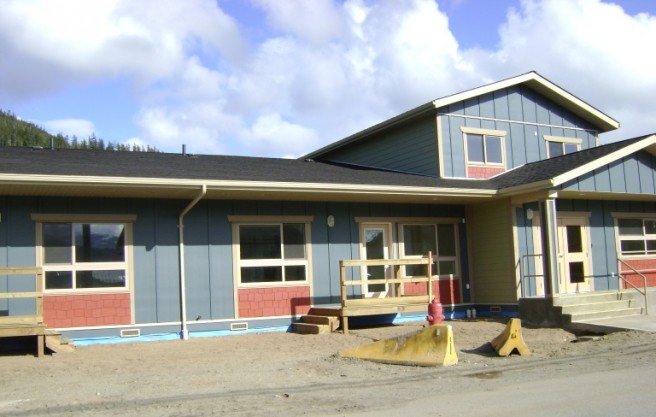 9-Plex Senior Citizens Housing